Description
YALE SMALL ELECTRONIC SAFE £25 Brand New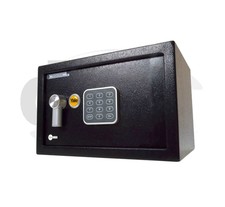 General
Item location

Central mainland

Condition

New - A brand-new, unused, unopened, unworn, undamaged item
Questions
There are no public questions for this advert.
Ask the seller a question. They can respond to you directly and may choose to make your question and their answer publically viewable.
More from this advertiser
Views - 129
Time Left - 4 Days, 11 Hours
in Books
by pure books
IS GOD ANTI GAY It's the hot topic of the moment. Christians, the church and the Bible seem to be...
Yale Small Electronic Safe